Our first project at Ironhack Madrid was a redesign of a website.
I took the website of the Born Free USA, a wildlife conservation charity as my challenge. At the time of the project the website looked as on the video below: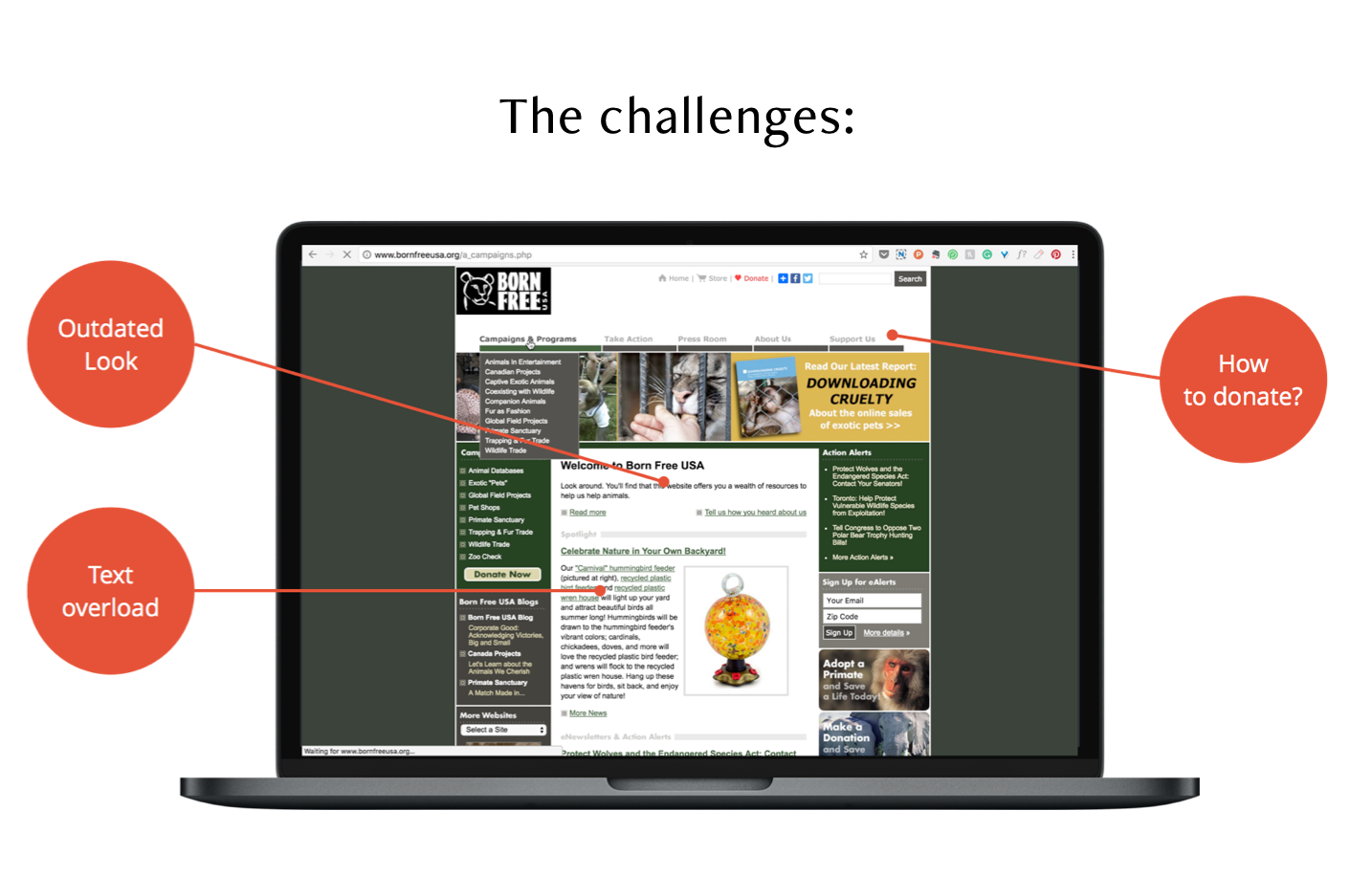 I started the project off with User Research. I conducted a survey which I distributed on animal-focused Fb groups and shared with my friends.
I also did interviews, which consisted of two parts:
1. Their
general opinion
 about charities and what their websites should contain, which provided me insights on the
possible design solutions
.
2. A
test of the current website
, which confirmed some of my biggest fears - that the
user will leave the website
before even clicking on the 'Donate' button.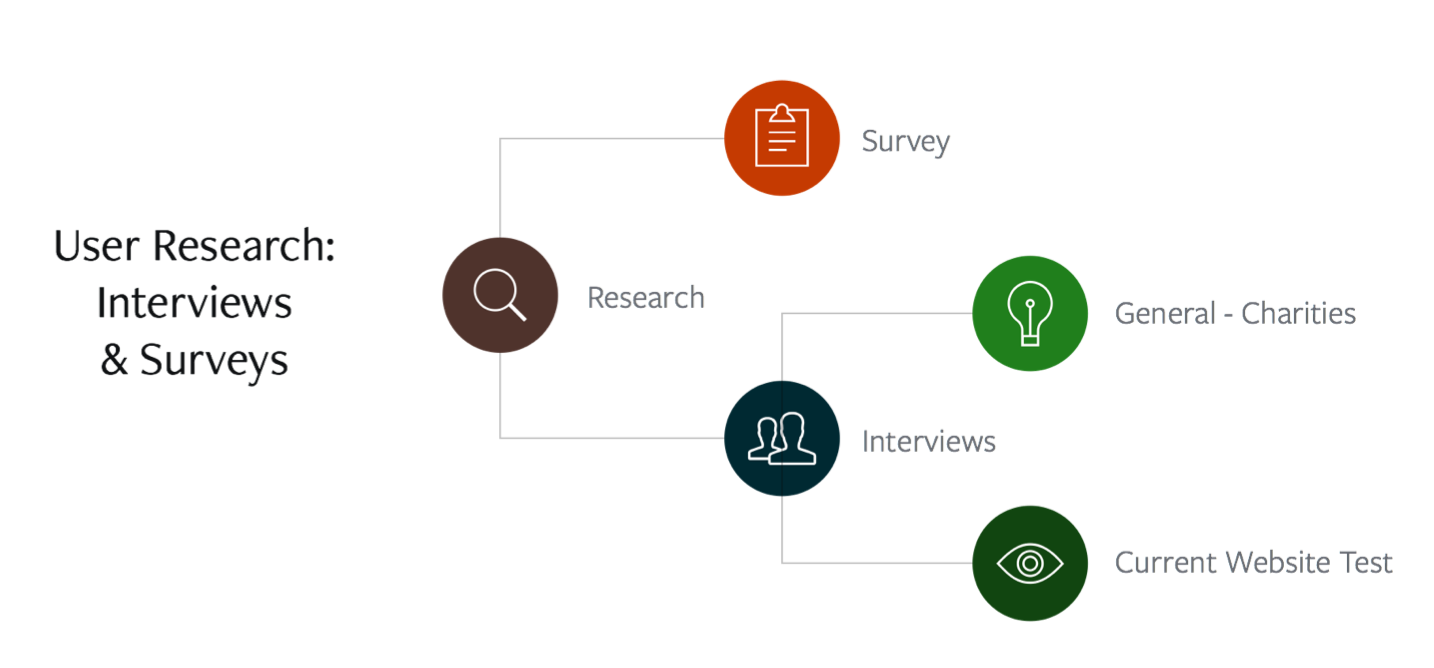 One of the insights has really defined the 'mission' of the redesign: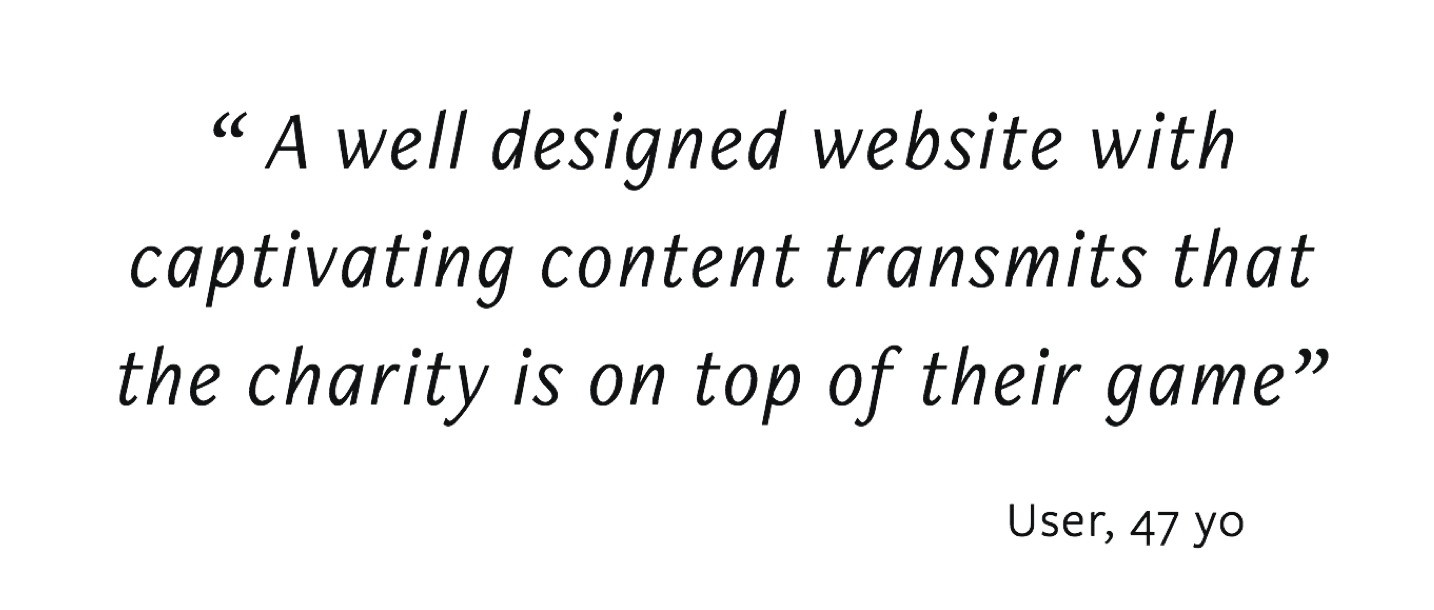 Following the research, I developed 3 User Personas, in order to further empathise with users needs and pain points.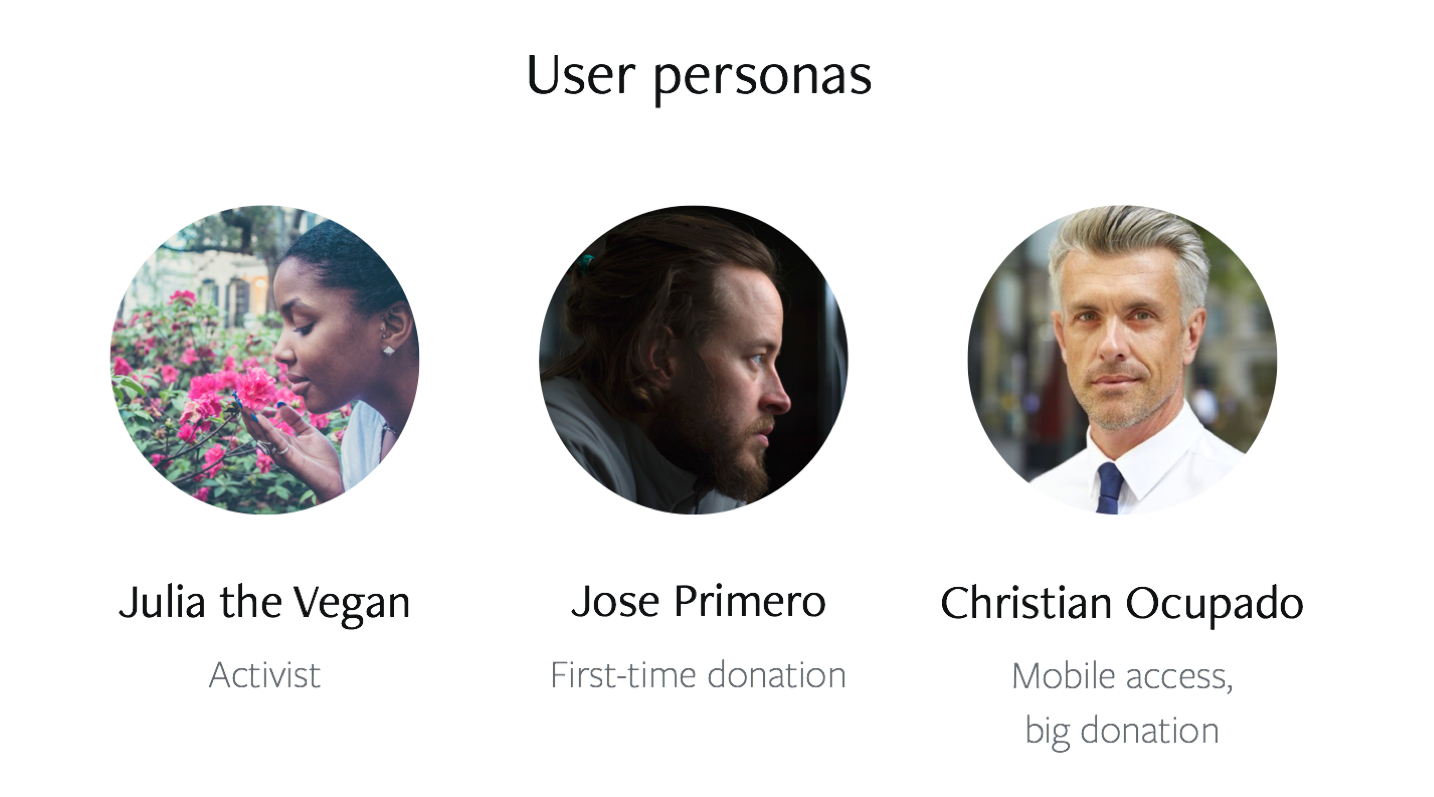 These are some of the User-Centred Design Tools that I used in order to really put myself in the user's shoes.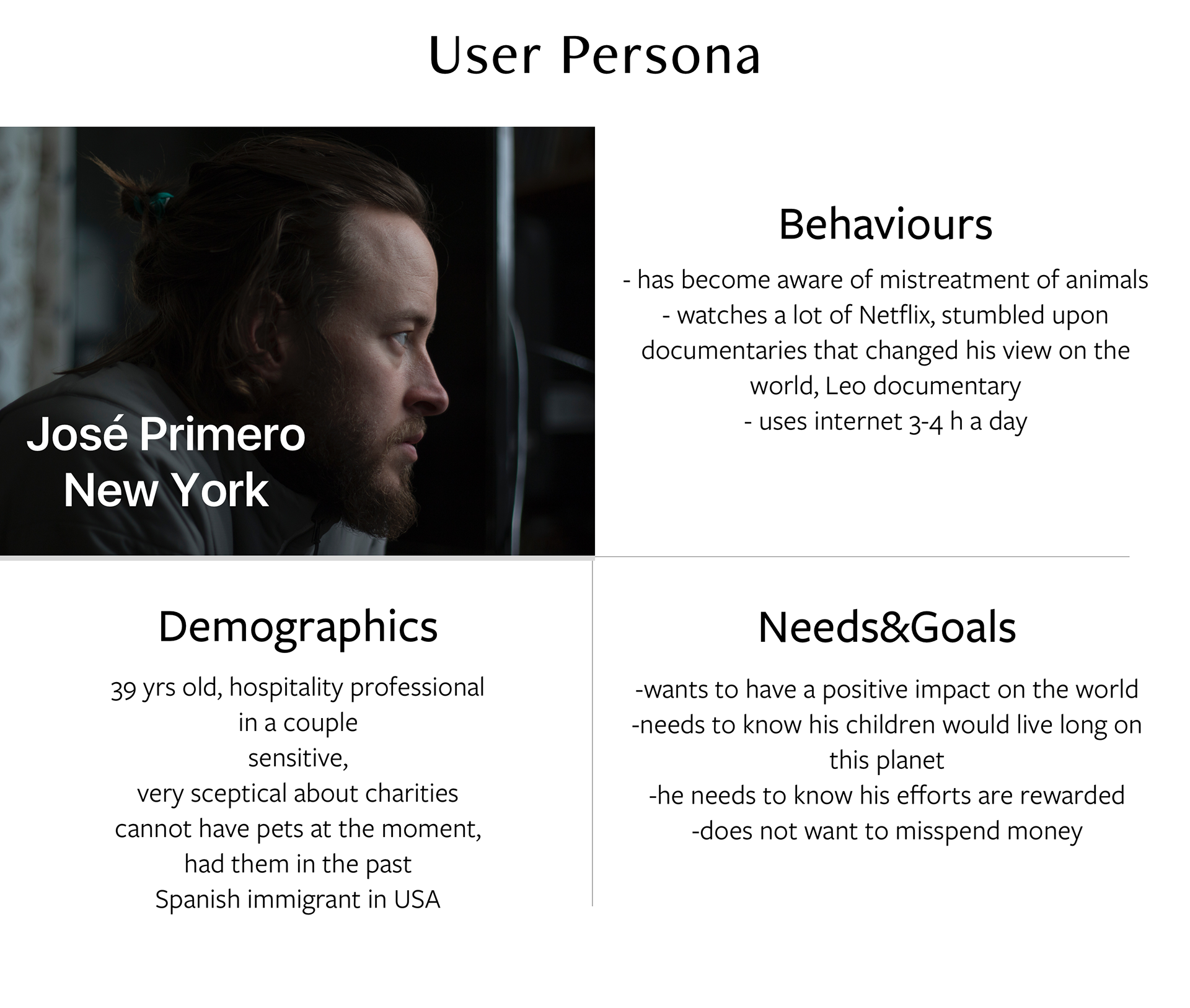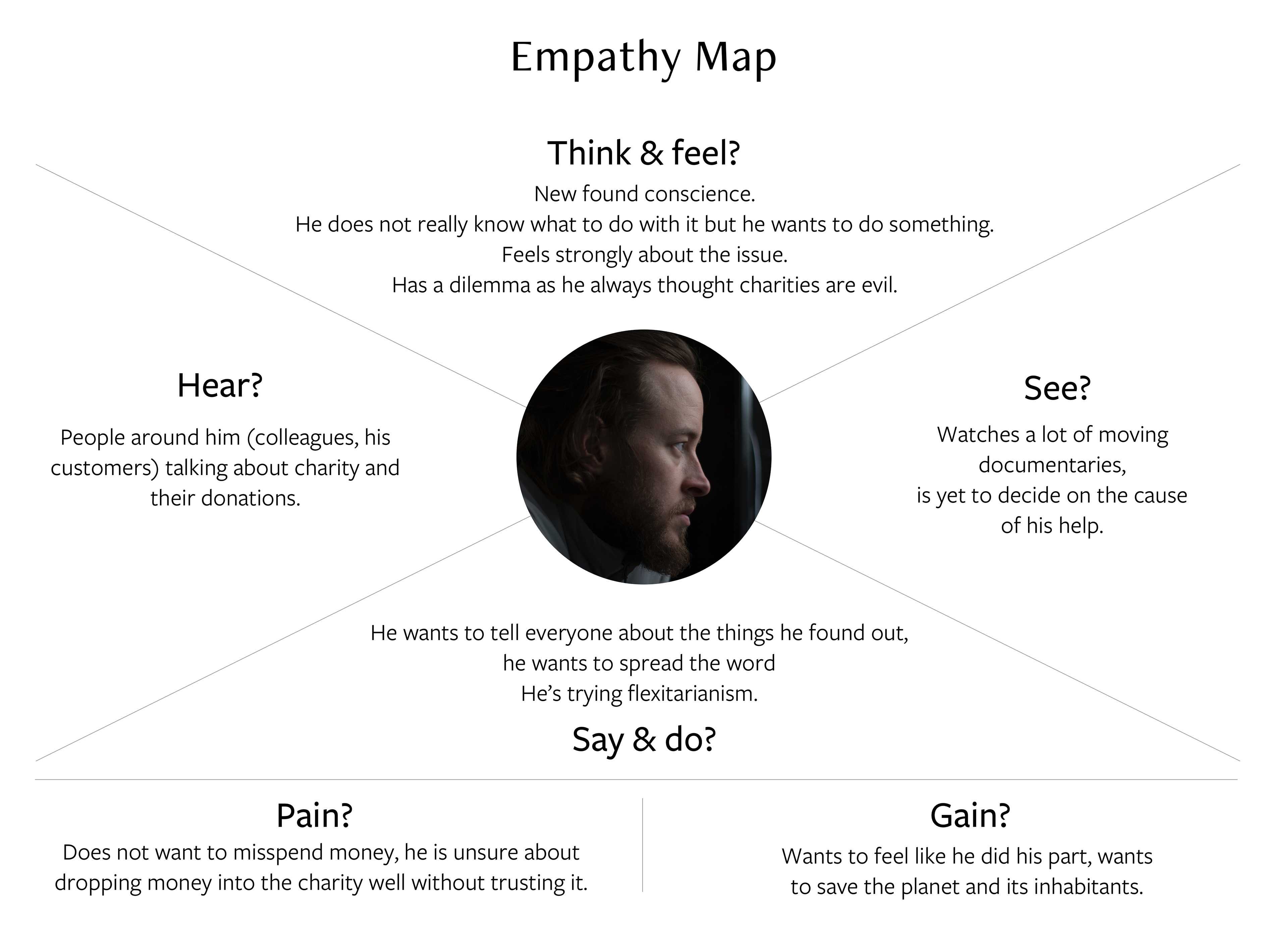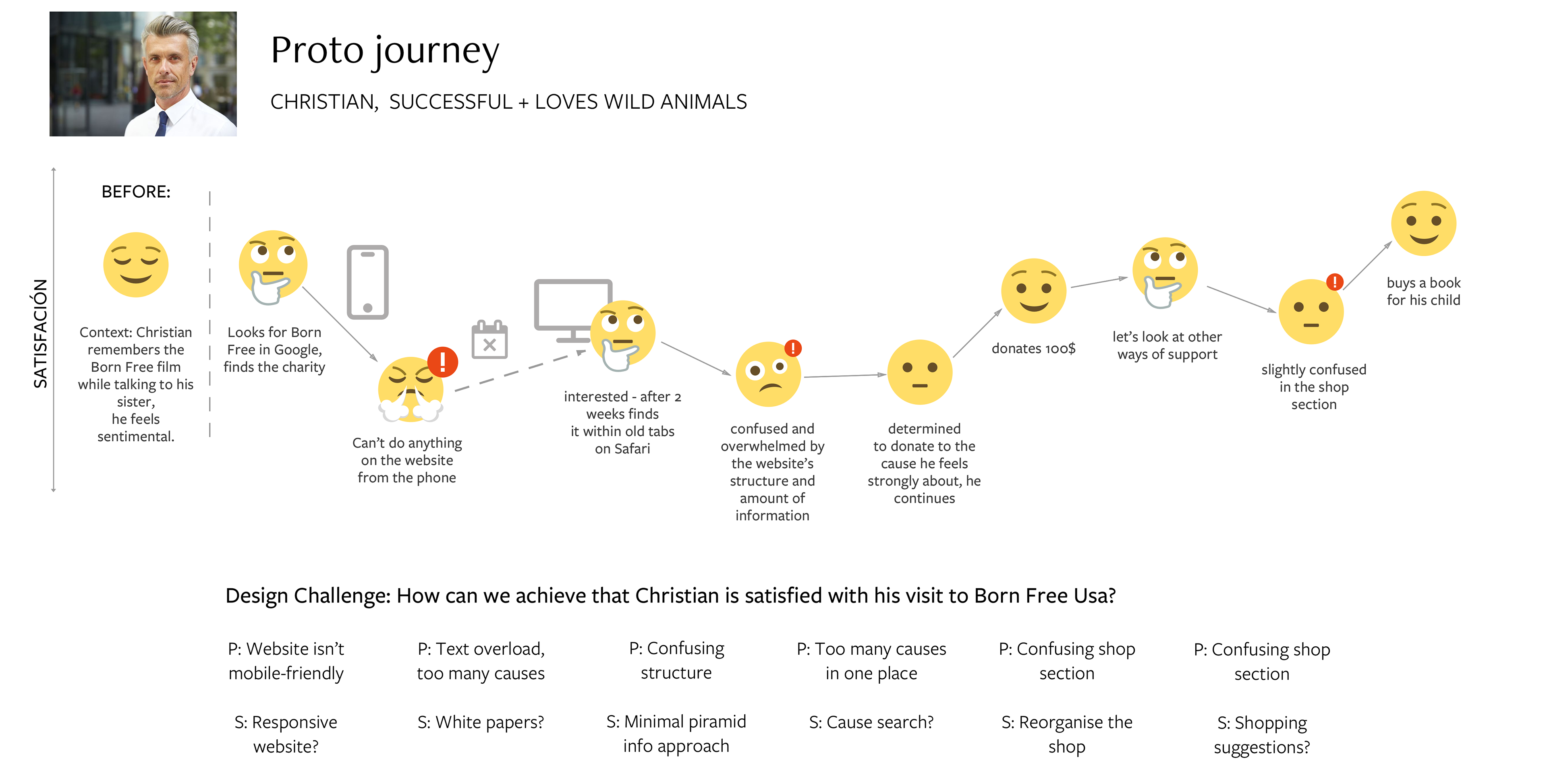 I decided to focus on creating the mobile version first. I did hand sketches which were turned into prototypes, tested on the users.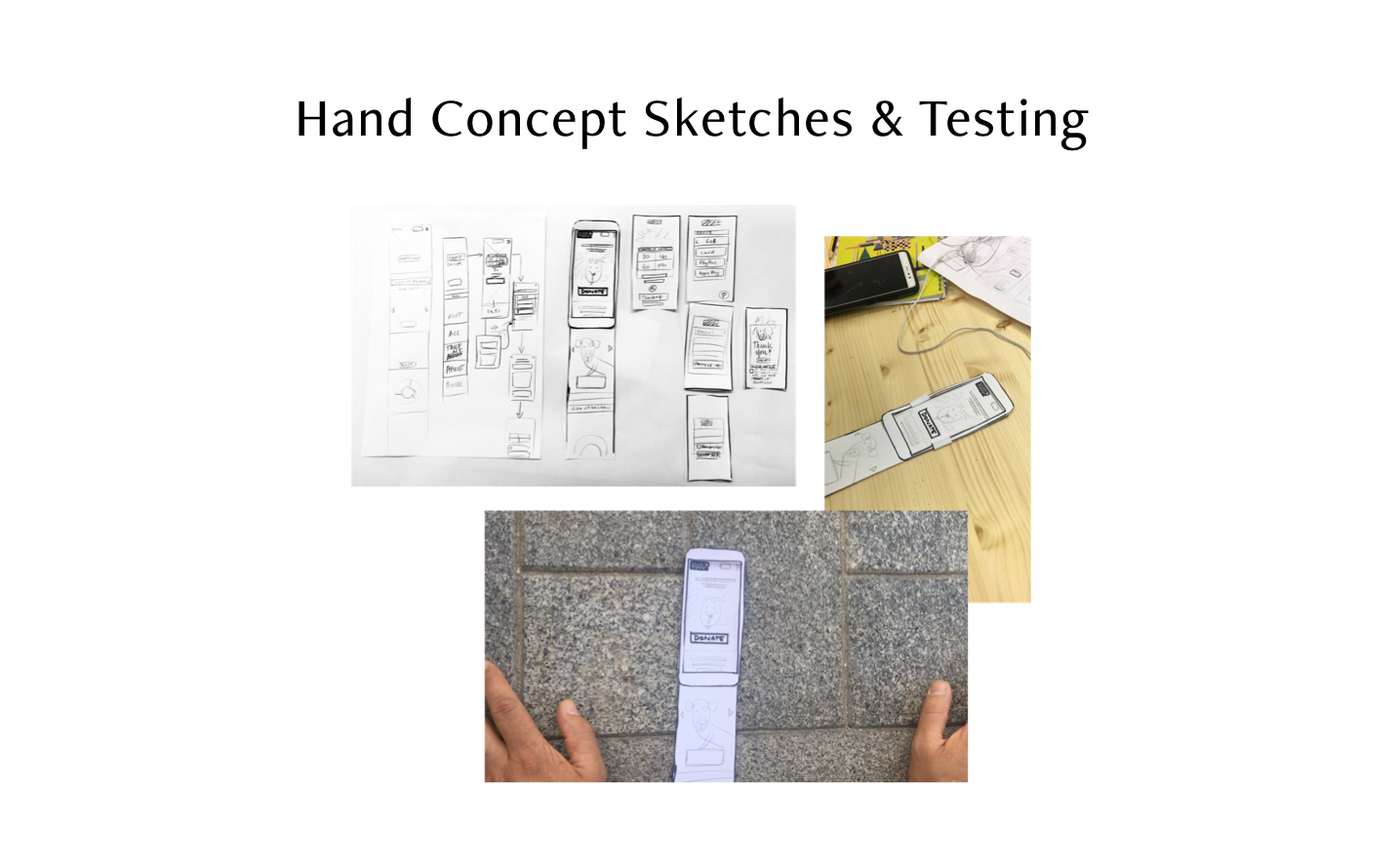 Those hand sketches were later turned into digital wireframes in Sketch.

I created moodboards from the references I gathered in order to define the visual part of the project and really convey the charity's message.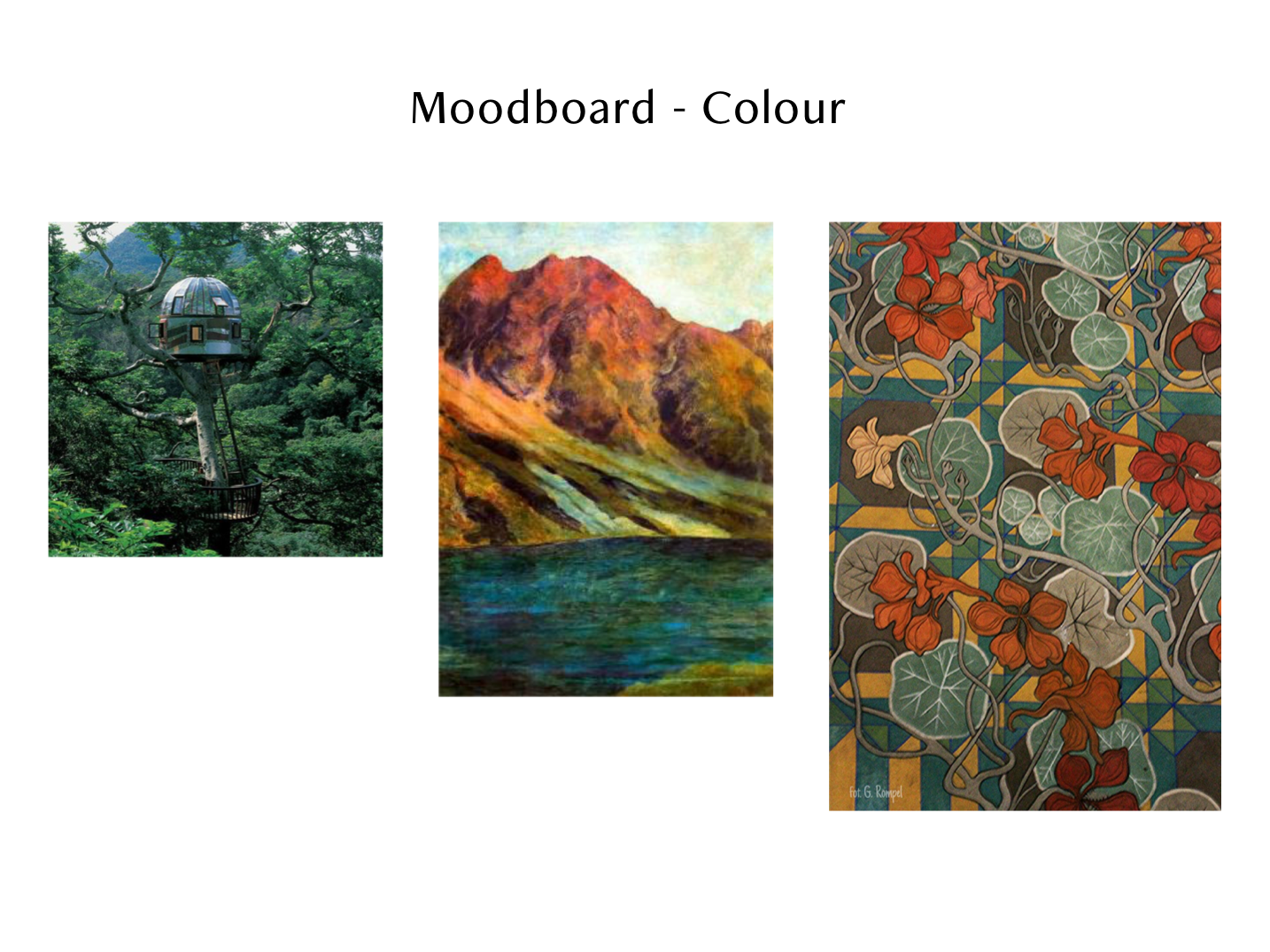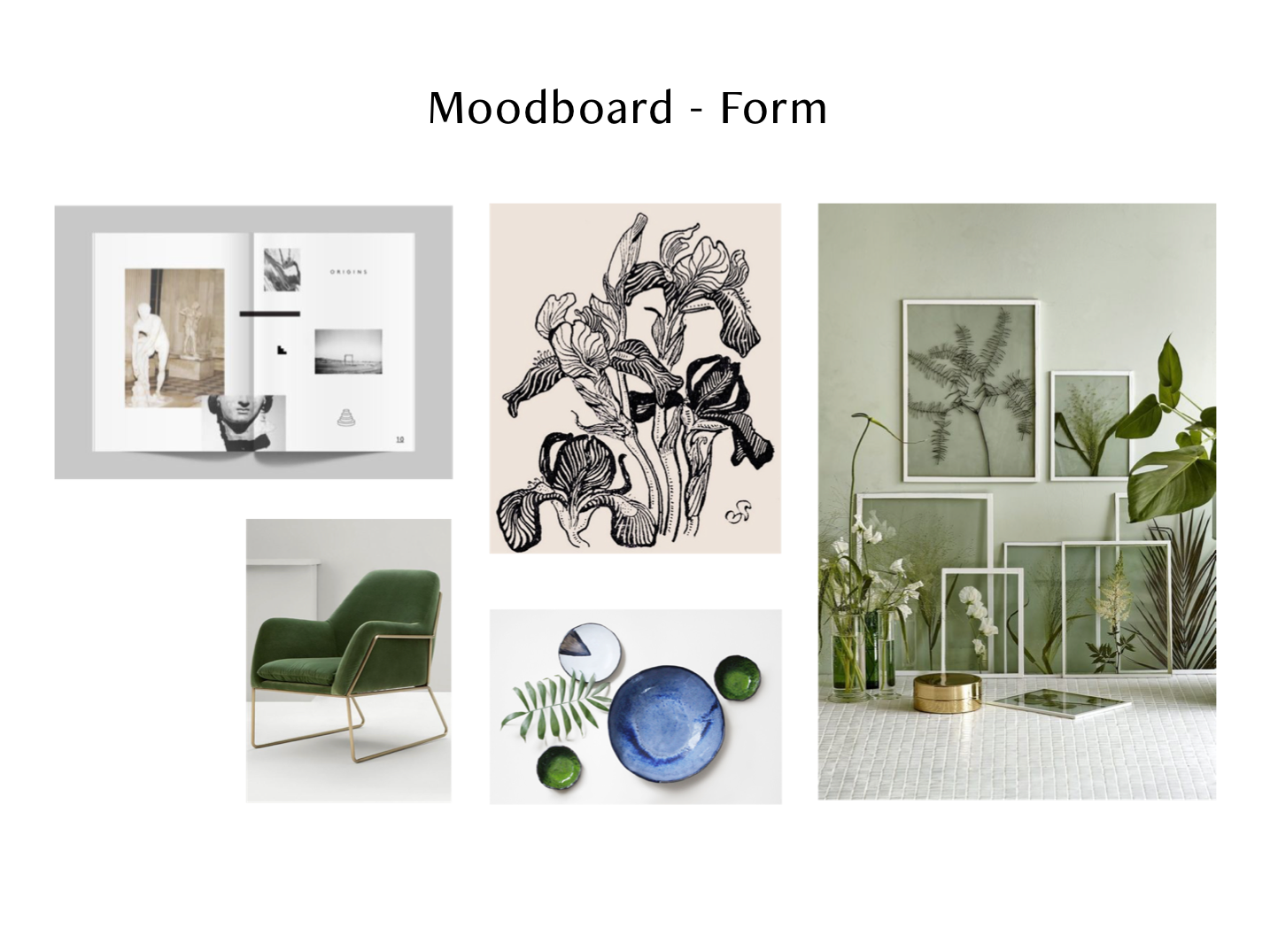 Through experiments I have decided on the typography: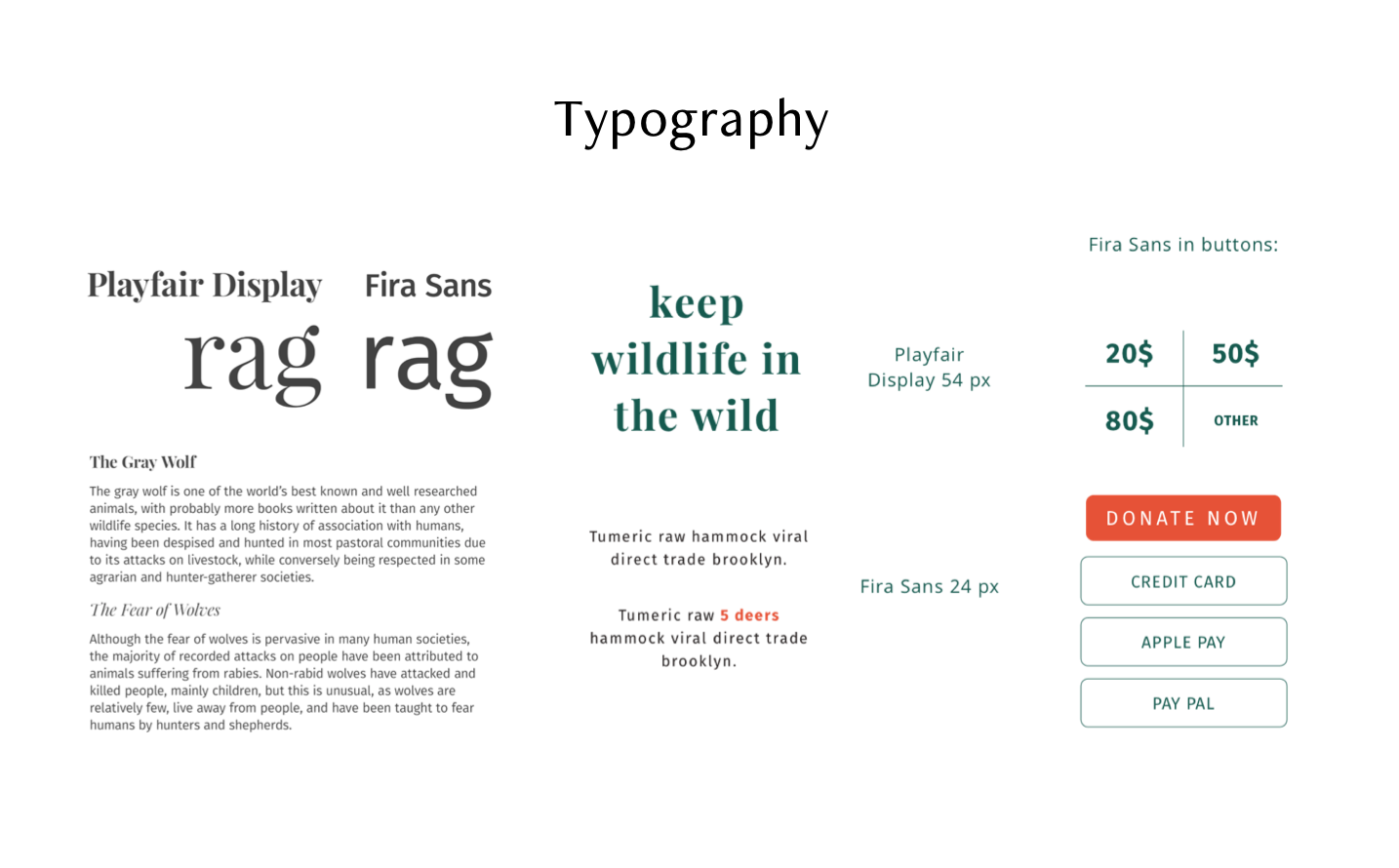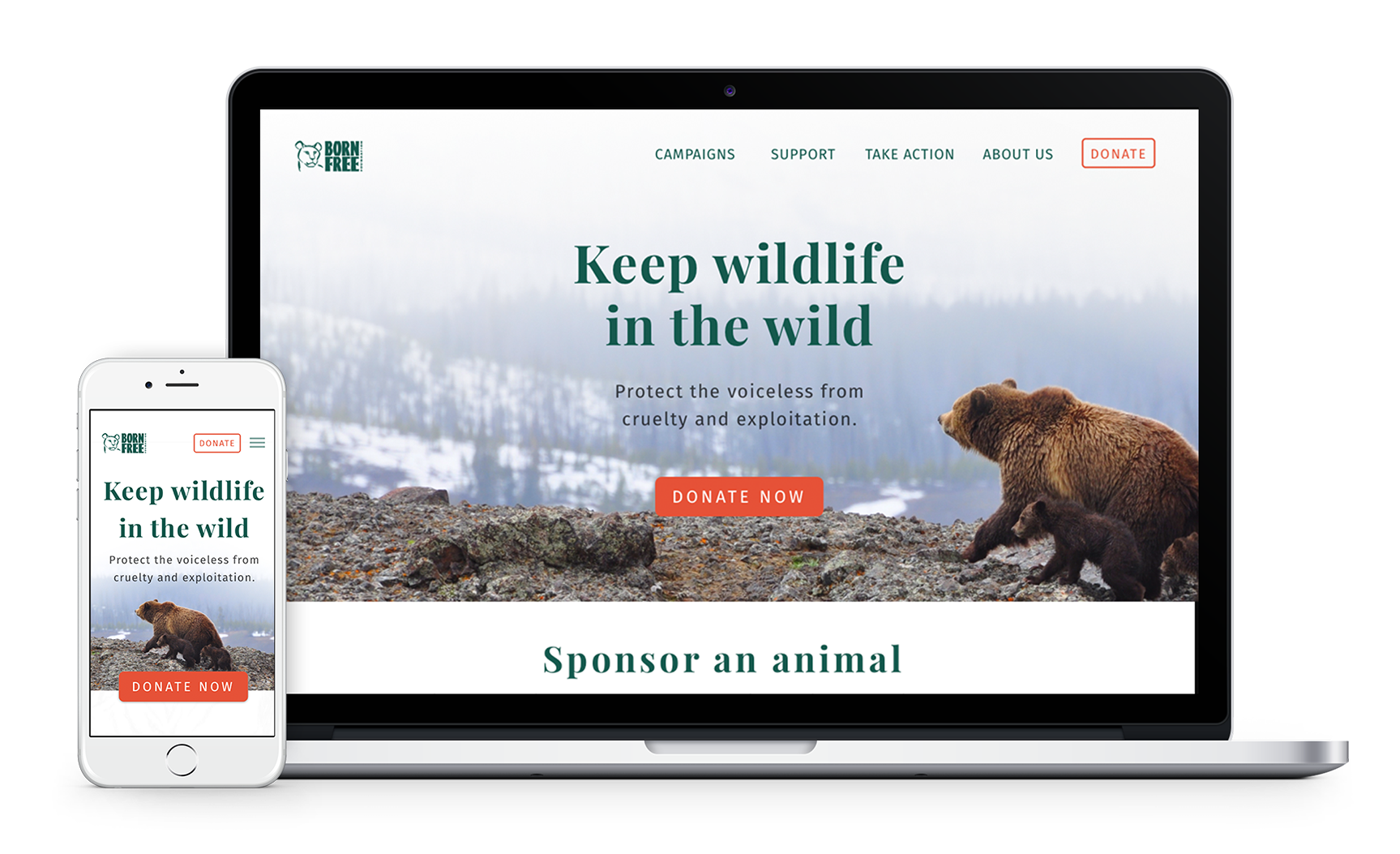 Mobile Donation Process Prototype